A Thousand​ Miles is a song performed in the episode, "Two of Hearts" and is the only song not from the 80's featured in that episode.
It is India Wilson's audtition song and she performs it for Will in his Spanish classroom, playing one of the purple pianos introduced in "The Purple Piano Project."
After she performs the song and impresses Will, India reveals she is a classically trained musician and Will lets her into New Directions, making her the 14th member.
India:
Making my way downtown
Walking fast
Faces pass
And I'm home bound

Staring blankly ahead
Just making my way
Making a way
Through the crowd

And I need you
And I miss you
And now I wonder....

If I could fall
Into the sky
Do you think time
Would pass me by
'Cause you know I'd walk
A thousand miles
If I could
Just see you
Tonight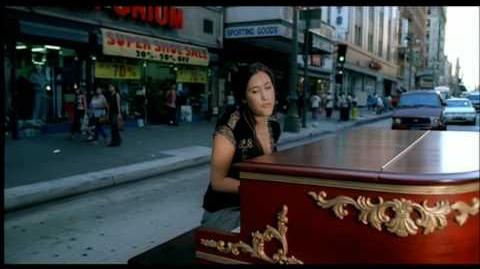 Ad blocker interference detected!
Wikia is a free-to-use site that makes money from advertising. We have a modified experience for viewers using ad blockers

Wikia is not accessible if you've made further modifications. Remove the custom ad blocker rule(s) and the page will load as expected.