High School Musical is the tenth episode of JamesonOTP's fan fiction, Glee: The Next Generation and the fifty-fourth episode overall. It will be the school musical episode, focusing on McKinley putting on High School Musical: Senior Year.
McKinley puts on it's annual school musical, but the play doesn't exacty go as planned. Meanwhile, Evan feels inadequate competeing with Jaxon, who is absolutely perfect and beloved in his role. Lana finds out that her mom's "permission" to date Hallie isn't as glamorous as it sounds. Meanwhile, Miles' decision is revealed, but how will the decision he actually makes affect his life?
Song Covers
Edit
High School Musical: Senior List Cast List
Edit
Jaxon Pierce as Troy Bolton
Honey Berry as Gabriella Montez
Taylor Atkinson as Sharpay Evans
Evan Marx as Ryan Evans
Miles Larson as Chad Danforth
Bella James as Taylor McKessie
Nicole Martin as Kelsi
Rose Mitchell as Martha
Louis as Zeke
Hallie Grace as Tiara
James Holland as Jimmie
Will Schuester as Coach Bolton
Sue Sylvester as Mrs. Evans
Emma Pillsbury Schuester as Miss. Montez
Coach Beiste as Miss Darbus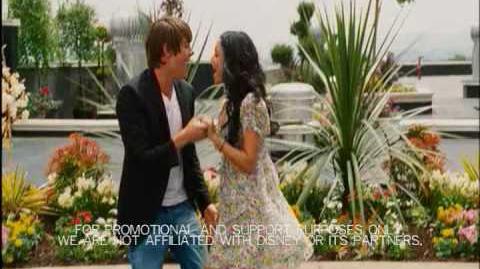 Ad blocker interference detected!
Wikia is a free-to-use site that makes money from advertising. We have a modified experience for viewers using ad blockers

Wikia is not accessible if you've made further modifications. Remove the custom ad blocker rule(s) and the page will load as expected.