Love Story is a song originally by Taylor Swift from her 2008 album, Fearless. It is sung by Rose Mitchell as her audition for New Directions in the episode Proud. It was the song of choice for her and Kevin when they were together prior to Glee: The Next Generation. The performance is awkward for Kevin, as the two have been broken up for a while and he still has feelings for Rose.
Rose:
We were both young when I first saw you
I close my eyes and the flashback starts
I'm standing there, on a balcony in summer air
See the lights, see the party, the ball gowns
See you make your way throught the crowd
And say hello, little did I know
That you were Romeo, you were throwing pebbles
And my daddy said stay away from Juliet
And I was crying on the staircase, begging you, please don't go
And I said, Romeo take me somewhere we can be alone,
I'll be waiting all there's left to do is run
You'll be the prince and I'll be the princess,
It's a love story, baby just say yes
Is this in my head, I don't know what to think
He knealt to the ground and pulled out a ring and said
Marry me Juliet, you'll never have to be alone
I love you and that's all I really know
I talked to your dad, go pick out a white dress
It's a love story baby just say yes
Oh, 'cause we were both young when I first saw you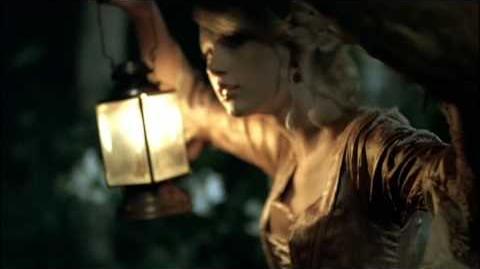 Ad blocker interference detected!
Wikia is a free-to-use site that makes money from advertising. We have a modified experience for viewers using ad blockers

Wikia is not accessible if you've made further modifications. Remove the custom ad blocker rule(s) and the page will load as expected.