The Christmas Guest
Album:
TBA
Released:
TBA
By:
Reba McEntire
Sung by:
Hallie Grace
Solos:
Hallie Grace
Place:
Hallie's Living Room
Episode:
Miracle at McKinley
The Christmas Guest is a song performed by varius artists, but the version covered is by Reba McEntire. It is not an actual song, but spoken word and is a poem written by Helen Steiner Rice set to music that appeared on Reba's Christmas album, Merry Christmas to You.
Hallie Grace performed this song both as a testment to her faith on Christmas and as entertainment to her family, especially her twins, Eva and Ethan during Miracle At McKinley.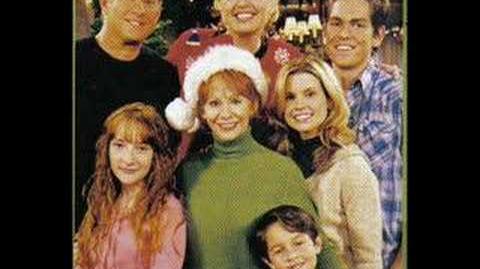 The first spoken word song ever performed on Glee: The Next Generation.
One of numerous songs that cement Hallie's firm Christian faith, one of her defining traits.
Ad blocker interference detected!
Wikia is a free-to-use site that makes money from advertising. We have a modified experience for viewers using ad blockers

Wikia is not accessible if you've made further modifications. Remove the custom ad blocker rule(s) and the page will load as expected.