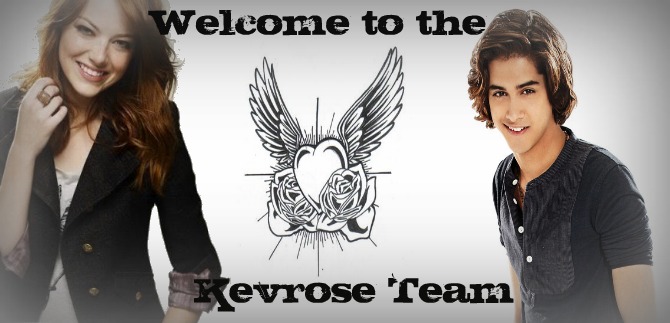 The Story, In Song
Edit
Kevin and Rose shared a Love Story, and nothing could separate them... except for Kevin himself and his BDD. Rose thought "This love is Impossible" and she finished the relationship. Kevin understood that he had to be Proud of himself and now they are sharing A Whole New World, together.
Kevrose, In Love
Edit
The Team Rules
Edit
You MUST have an acount to sign in.
No spamming or inserting false information.
Those of you who don't ship Kevrose: don't bash, harrass, bully, or vandalize this page or anyone on it.
You may only sign once. However, you may comment as much as you want!
Kevrose Shippers
Edit
Ad blocker interference detected!
Wikia is a free-to-use site that makes money from advertising. We have a modified experience for viewers using ad blockers

Wikia is not accessible if you've made further modifications. Remove the custom ad blocker rule(s) and the page will load as expected.