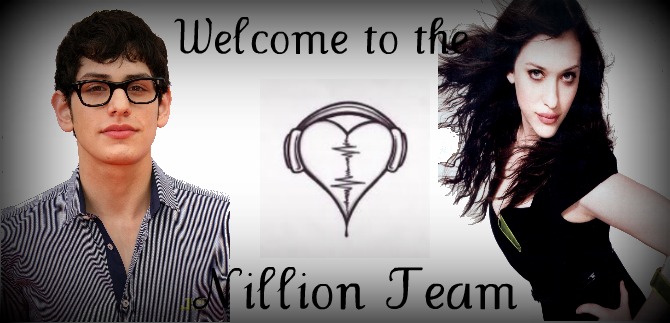 The Story, In Song
Edit
Nicole thought that the world held more than Another Hundred People who would get the good things before she did, but then she met Dillon, who told her to "Make Your Own Kind of Music". Pretty soon, they told each other "I want to Stay With You". Even though it's sometimes lonely being far away from him, Nicole know that Dillon is her Parachute.
Nillon, In Love
Edit
Nillon is the relationship between Nicole Martin and Dillon Cregger. They may go to different schools and belong to different clubs, but nothing can come between these two. The dapper, gentlemanly Warbler compliments the quiet, intelligent, performer. Dillon treats Nicole with the kindess, support, and respect she deserves. Nicole loves Dillon for the sweet and slightly dorky boy that he is. No matter what anyone says, these two are meant to be together.
The Team Rules
Edit
1. You MUST have an account to sign.
2. No spamming or inserting false information.
3. Those of you who don't ship Nillon: don't bash, harrass, bully, or vandalize this page or anyone on it.
4. You may only sign once. However, you may comment as much as you want!
Nillon Shippers
Edit
Parachuting 01:54, January 20, 2012 (UTC)

Lebanese

For Leighton♥ Call me up if you are gangster. 19:40, February 12, 2012 (UTC)

Whenever

Your World

Starts

Crashing Down

19:46, February 12, 2012 (UTC)

One kiss is an

accident, but two isn't. 20:36, February 12, 2012 (UTC)

Brittana, Samcedes,

Jameson, Hana,

Klaine, Quoe,

Devano, Dougatore,

and Prae

4eva

-

♥

Kurt's

Boy

86

♥

02:31, March 13, 2012 (UTC)
Josh_Bullin24 14:32, May 5, 2012 (UTC)
Templates
Edit
Ad blocker interference detected!
Wikia is a free-to-use site that makes money from advertising. We have a modified experience for viewers using ad blockers

Wikia is not accessible if you've made further modifications. Remove the custom ad blocker rule(s) and the page will load as expected.