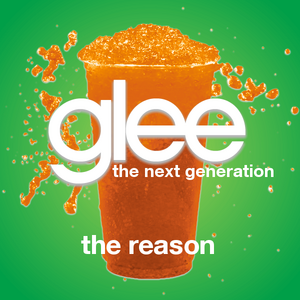 The Reason
by Hoobastank is sung by
John Weiner in
the episode "
Battle of the Sexes
". It is his audition song for
New Directions
. John expects to show a whole new side of himself when he joins glee club.He is the thirteenth member of New Directions to audition, and completes the requirements for sectionals
John:
I'm not a perfect person,
There's many things I wish I didn't do
But I continue learning,
I never meant to do those things to you
And so I have to say before I go
That I just want you to know
I've found a reason for me to change who I used to be
A reason to start over new, and the reason is you
I'm sorry that I hurt you
It's something I must live with every day
All the pain I put you through
I wish that I could take it all away
And be the one who catches all your tears
That's why I need you to hear
I've found a reason to show a side of me you didn't know
A reason for all that I do, and the reason is you
Ad blocker interference detected!
Wikia is a free-to-use site that makes money from advertising. We have a modified experience for viewers using ad blockers

Wikia is not accessible if you've made further modifications. Remove the custom ad blocker rule(s) and the page will load as expected.